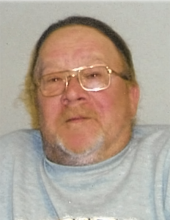 Obituary for Lawrence "Larry" Ray Robinson
Lawrence "Larry" Ray Robinson, 65, of Deep River, passed away on Monday, May 8th at Mercy Hospital in Iowa City.

A gathering of family and friends to celebrate Larry's life will be held at 5:00 p.m. on Friday, May 12 at Gil's Ballroom in Clinton, IA.

Larry was born on June 18th, 1951 in Union County, KY, son of Richard and Harriet Robinson. After graduating from high school, he obtained a bachelor's degree in business at the University of Iowa. Larry met Sylvia Bice and fell in love dancing to Jr Walker's song "Way Back Home". They were married on October 27, 1979 in Iowa City.

Larry was a hard worker. He founded Robinson's Spouting, providing the first seamless aluminum guttering to the Iowa City area: Larry's Lawn Care and Larry's Arts & Crafts. He was especially proud of building the 7-acre park, "Splendor Hill", at their acreage in rural Williamsburg.

He was an outdoorsman and loved to hunt and fish. He adored his family and the time they shared together. The Thanksgivings with Larry's homemade wine and canned foods will never be forgotten.

Larry is survived by his loving wife Sylvia; his sisters Sandy Robinson and Barb Hopwood; his in-laws Merle and Helen Bice, and numerous extended family, nieces, nephews and friends.

He was preceded in death by his parents and his daughter, Christine.
Previous Events
Greeting
Gil's Ballroom
2750 27th Ave S
Clinton, Iowa 52732