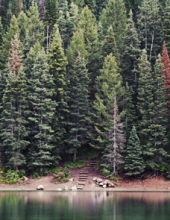 Obituary for David Conrad Pedersen
David Pedersen, 67, died Sunday January 27th at UIHC.

David was born December 7, 1951 in Hampton, Iowa, the son of Howard and Wilma (Duhn) Pedersen.

He was a longtime employee at New Pioneer.

David is survived by his mother, Wilma and sisters, Diane and Deone.


No services are planned. In lieu of flowers, memorials may be directed to University of Iowa Women's Basketball.