Obituary for Kurt Michael Friese
In Memory of Kurt Michael Friese
By Elissa Altman
On November 16th, 2016, I received a long email from Kurt; I had recently returned home to Connecticut from a book tour that had taken me, the day after the election, to Minneapolis, and from there, to Iowa City, a place I had come to know and love because of Kurt and Kim, their children Devon and Taylor, and the community of which they are a part. When I arrived early on a Sunday morning, Kurt picked me up in Cedar Rapids and handed me a large bottle of ice water --- drink it, he said, you're dehydrated from the flight --- and brought me directly to his Unitarian Universalist church in Iowa City. He introduced me to everyone; we sat in the back, and he held my hand. It was a time of enormous, bleating sadness and an ancient, epigenetic fear that coursed through my veins. Kurt knew my story: half of my family were New York Brooklynites going back to the 1880s, but the other half lived in the shadow of xenophobia that had touched us personally, with the loss of my great-grandmother, an eighty year old rural beet farmer, to a Nazi machine gun.
Sitting in church with Kurt that morning, I caught a glimpse of him next to me, his bright blue eyes worried and tired. The service was peaceful and warm, and when we left, he took me home to Kim. They had some older friends join us. They fed us. We sat around the table together and laughed. We told stories. We grew quiet. We were not worried, we agreed, about one party over another; that felt frivolous and small. We were concerned about ignorance and venom, and how the worst of human nature run amok can be like gasoline on a spark.
What to do, we asked each other. How to move forward.
Look for the helpers, Kurt said, echoing Fred Rogers. That's what my mother taught me, and what Kim and I taught Devon and Taylor.
Always look for the helpers.
Kurt's email was waiting for me when I got home. In it, he said the words that I believe best define this kind, gentle, powerful soul: Love and understanding are the only weapons against fear. This was his credo, a personal doctrine for this man of nurturing and sustenance, who, in our time of memes and hollow sloganeers, actually practiced what he preached, unwaveringly, steadfastly, consistently.
Kurt was a feeder, a sustainer, a food person. This is how we met and how we bonded, back when he held down only six or seven full time jobs: executive chef and owner of Devotay; Newbo market manager; editor and publisher of Edible Iowa River Valley; founding leader of Slow Food Iowa; host with his sister Christine Friese of Blue Plate Special on Edible Communities Radio; author of A Cook's Journey: Slow Food in the Heartland, and with Gary Paul Nabhan and Kraig Kraft,Chasing Chiles; relentless advocate for the small Iowa farmer, small business owner, and local producer struggling in the face of industrial agriculture. Kurt was also a talented, accomplished chef who had trained and then taught at the New England Culinary Institute. He moved with grace and ease from the restaurant pass to his home kitchen --- his oasis --- where he did magical things with the most mundane of ingredients simply by treating them the way he treated everything and everyone: tenderly, kindly, and with respect.
But Kurt's food --- what truly fed his heart and soul --- extended far beyond the confines of the table, the markets of Iowa City, and the kitchen at Devotay. Kurt's food was his community, his compassionate and dedicated work as Johnson County Supervisor, his friends, and above all else, his family: his beloved Kim, Devon, Taylor and Will, Christine and Tony, his mother Pat, his late father George and stepfather David.
Kurt's food was love, and place.
Kurt's food was this place.
Wendell Berry wrote A community is the mental and spiritual condition of knowing that the place is shared, and that the people who share the place define the possibilities of each other's lives. It is the knowledge that people have of each other, their concern for each other, their trust in each other, the freedom with which they come and go among themselves.
When Kurt picked me up at the airport in Cedar Rapids that morning in November of 2016, the water he handed me was both a benediction and baptism into his universe, his community. This community. Kurt defined the possibility of my life as a writer, speaker, and citizen responsible for the world in which I live and work. He demanded that I be a better person, that I never allow myself to grow lax or cynical in caring for and preserving my own community, large or small.
Kurt expected every one of us to not only look for the helpers; he expected us to be the helpers. A world without my dear friend Kurt Michael Friese is at risk of going dark; it is our responsibility, then, in his name and blessed memory, to always find the light, the love, and the understanding with which he moved through his short time here.
A Celebration of Kurt's Life will be held Saturday, November 3rd at The Englert Theatre. Doors will open at 8 AM. The Memorial will be from 8:30 AM to 10:30 AM.
Visitation will be Thursday, November 1st from 4 to 7 PM at The Unitarian Universalist Society, 2355 Oakdale Road, Coralville. In lieu of flowers, memorials may be directed to Feed Iowa First, the Emma Goldman Clinic, Iowa City Pride, the Englert Theatre or the Unitarian Universalist Society.
Online condolences may be sent to the family at www.lensingfuneral.com
To send flowers or a remembrance gift to the family of Kurt Michael Friese, please visit our Tribute Store.
Previous Events
Visitation
Unitarian Universalist Society
2355 Oakdale Road
Iowa City, IA 52241
Service
The Englert Theatre
221 E. Washington Street
Iowa City, IA 52240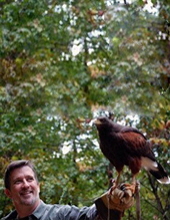 Thank you for sharing your
memory of Kurt
Provide comfort by sending fresh
flowers from our local florist.
No thanks, please don't show me this again.