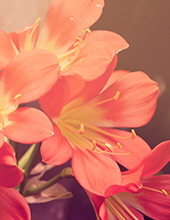 Obituary for Kristina Rose Hart
Kristina Rose Hart of Loveland, CO died September 23, 2017 at the U. of Iowa Hospitals of cerebral hemorrhage due to rupture of an intracranial aneurysm. Kristina was born in San Francisco, CA on September 27, 1968, the daughter of Michael and Joan (Wallace) Hart. She graduated from Regina High School in Iowa City and Washington State University in 1996 on its 100th anniversary with a degree in cultural anthropology. Her education was interrupted by surgeries for aneurysms in Spokane, WA and later at University Hospitals in Iowa City.

Kristina is survived by her two beautiful daughters, Alexandria Rose (16) and Eva Maigrey (14), her parents of Madison, WI, brother Joseph Hart of Alexandria, VA, sister Este Hart (Colin Trainer) of Philadelphia, PA, and her partner, Lance Davis of Loveland, CO, with whom she had a special relationship.

In spite of the trials in her life from health issues, Kristina remained a cheerful and joyful person. Her ready smile below a mass of red curly hair will be remembered always by those who knew her and loved her. She lived life to the fullest extent and will be greatly missed by all. Her final gift is as an organ donor.

A memorial celebration of Kristina's life will be held at a later date in Madison, Wisconsin.