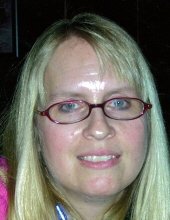 Obituary for Leann Sissel
Leann Sissel, 52, died peacefully Sunday, June 10th at The Bird House Hospice Home. A gathering for family and friends to remember and celebrate Leann's life will be held Saturday, July 7th, 2018 from 3 to 6 PM at the Eagles Lodge in Iowa City. In lieu of flowers, memorials may be directed to The Bird House Hospice Home of Johnson County, www.hospicehomejc.org

Leann was born March 25, 1966 in Napa, CA, the daughter of Charles Robert and Shirley Ensor Staib. She was a graduate of Urbandale High School and the University of Iowa. On September 29, 1990 Leann married Mike Sissel. Leann was employed in customer service with GEICO. Leann was an avid Hawkeye fan. She enjoyed her time spent hiking, camping, and getting her 10000 steps in each day.

Survivors include her husband, Mike; her parents Bob and Shirley of Vacaville, CA; her siblings, Karen (Harrison) Roth and Curt Staib, both of California; nieces and nephews, Nick, Allison and Scott.

Leann was preceded in death by her sister-in-law, Cathy Staib.