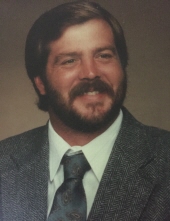 Obituary for Jay R. Joslyn
Jay Richard Joslyn, 60, of Iowa City passed away from complications of diabetes on Wednesday, August 1, 2018 at the University of Iowa Hospitals and Clinics. A celebration of life will be held at a later date in October. In lieu of flowers, memorials may be made to the Jay Joslyn Memorial Fund.

Jay was born on January 11, 1958 in Manchester, Iowa, the son of Richard and Joyce (Gerdes) Joslyn. He was united in marriage to Corinne Palmer on October 19, 1986 in Iowa City. Jay was one of the founders and owners of Aquadrill, an environmental testing and water well drilling company. His dedication, knowledge and passion for his work was widely recognized. He retired from the business in 2006 due to disability.

Jay was a dedicated husband, father and grandfather who loved spending time with his family. He and his wife, Corinne, shared a love of gardening, outdoor entertaining and caring for a multitude of rescued animals. Jay was a consummate handyman -- it was always understood that if Jay couldn't fix something, it couldn't be fixed. He was known for his giving nature, always ready to help, be it friend or stranger. He will be greatly missed by the many people whose lives he touched.

Jay is survived by his loving wife of 31 years, Corinne; three children, Matt (Zahra Jaffer) Cornick of Oakland, CA, Lara Cornick (Jon Allen) of North Liberty, IA and Keely Joslyn of North Liberty, IA; six grandchildren, Amaya, Ryland, Jackson Jay, Nile, Jaeyla and Jared; five siblings, Vicki (Bill) Tyckoson of Eden Prairie, MN; Jeffrey (Marti) Joslyn of North Liberty, IA, Cheryl Graham of North Liberty, IA, Michelle (Alan) Ahrendsen of Anamosa, IA, Don (Lucia) Herman and other extended family. Jay was preceded in death by his parents.

The family would like to give special thanks to the amazing staff of the Medical Intensive Care Unit at the University of Iowa Hospitals for their exceptional care.
Events